LOUVRE
ARTS DE L'ISLAM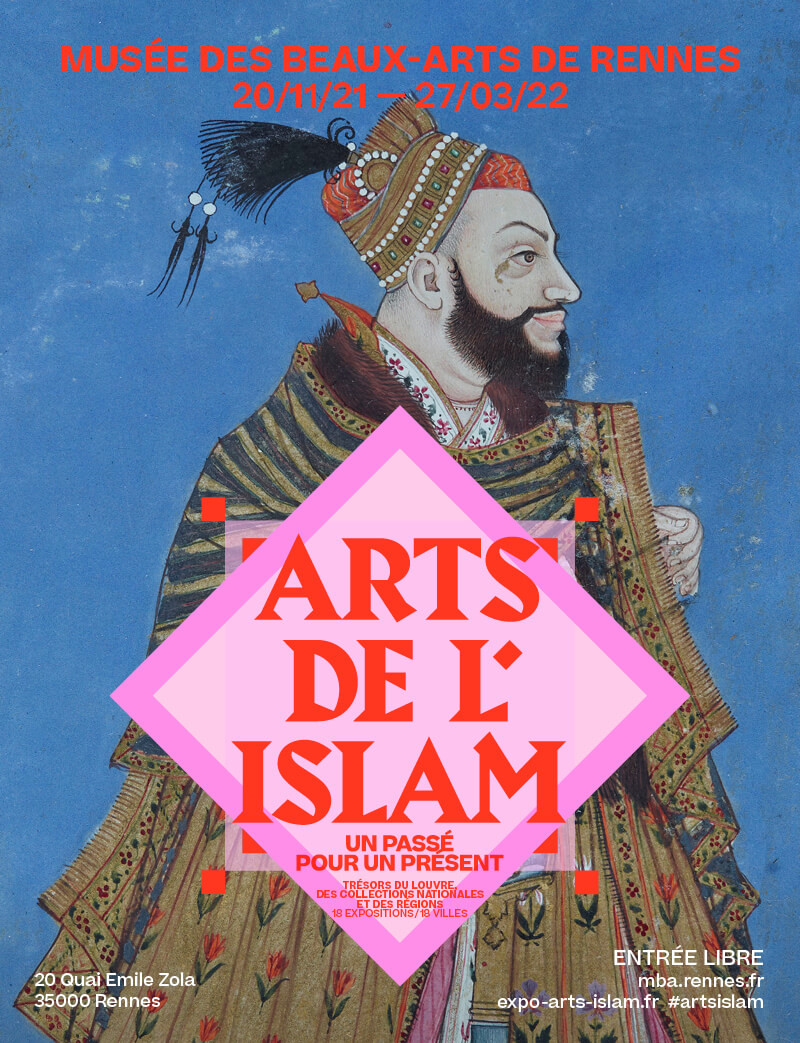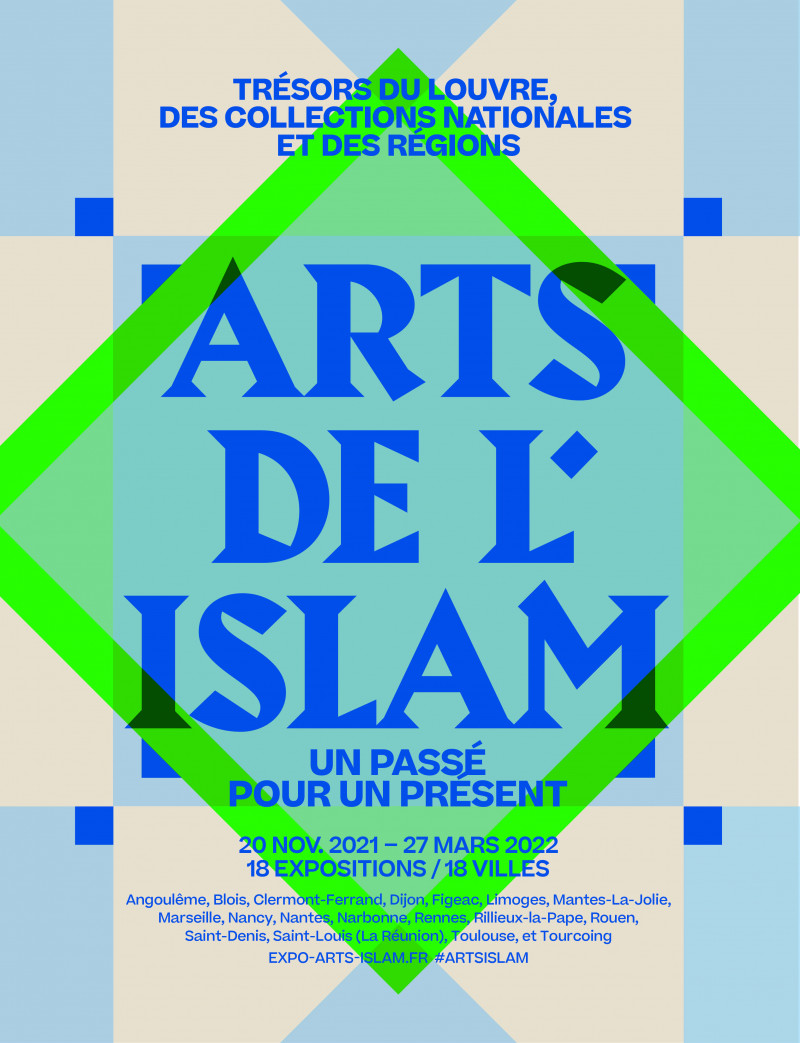 L'exposition « Arts de l'Islam. Un passé pour un présent » est un projet organisé par La RMN-Grand Palais et le musée du Louvre, dans 18 villes de France où se tiendront 18 expositions regroupant des oeuvres à la fois historiques et contemporaines.
H5 a imaginé et conçu l'ensemble de la campagne 360°, avec une affiche nationale, une série d'affiches correspondant à l'ensemble des villes, une campagne digitale et un film teaser. Pour ce dernier, le studio a collaboré avec Acid Arab, qui signe la musique.
The exhibition "Arts de l'Islam". Un passé pour un présent" is a project organised by the RMN-Grand Palais and the Louvre Museum. These 18 exhibitions, to be held in 18 French cities, encompass both historic and contemporary works.

H5 designed and developed the entire 360° campaign, including a national poster, a series of posters corresponding with each city, a digital campaign, and a video teaser. For the teaser, the studio collaborated with Acid Arab, which composed the soundtrack.