ABORDABLE
H5 CLUB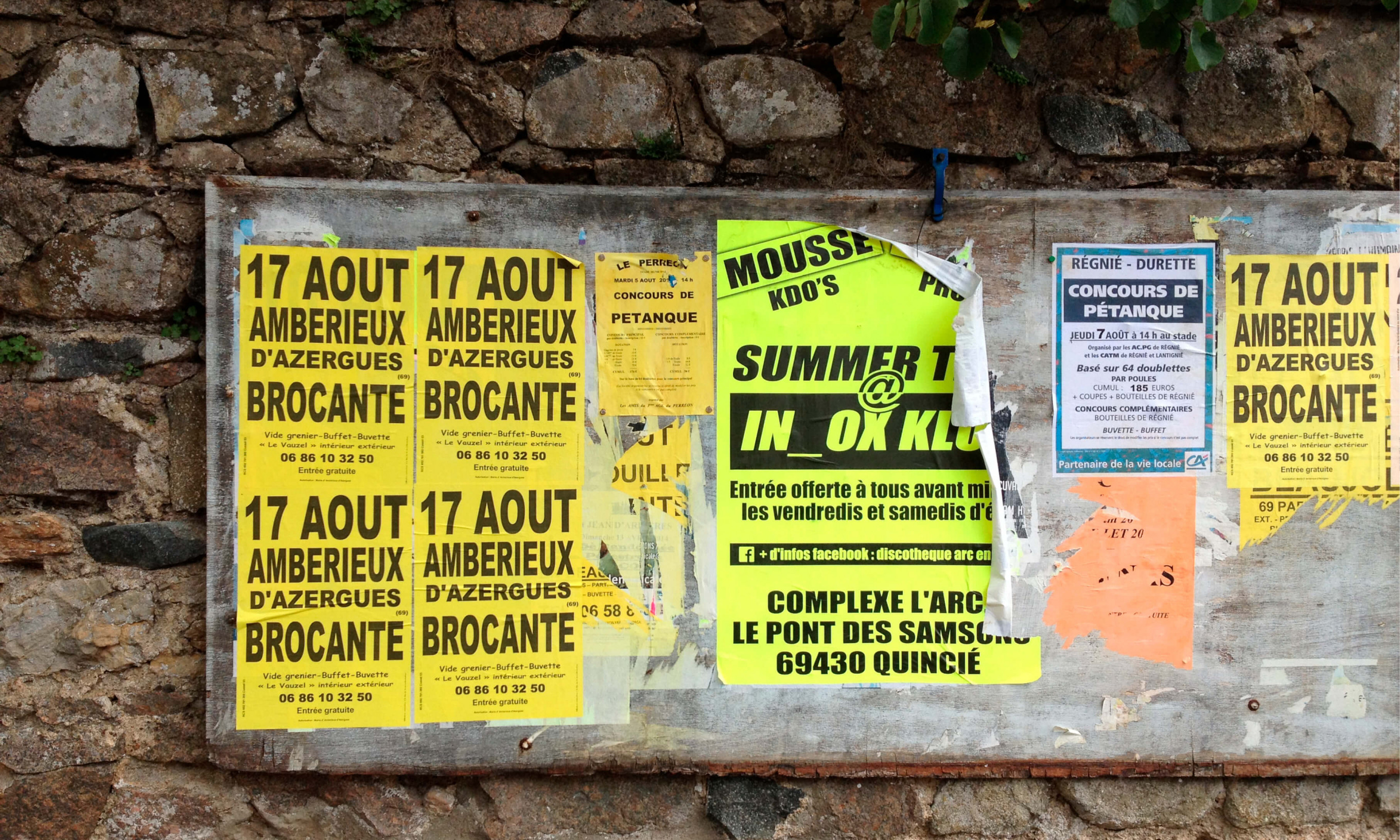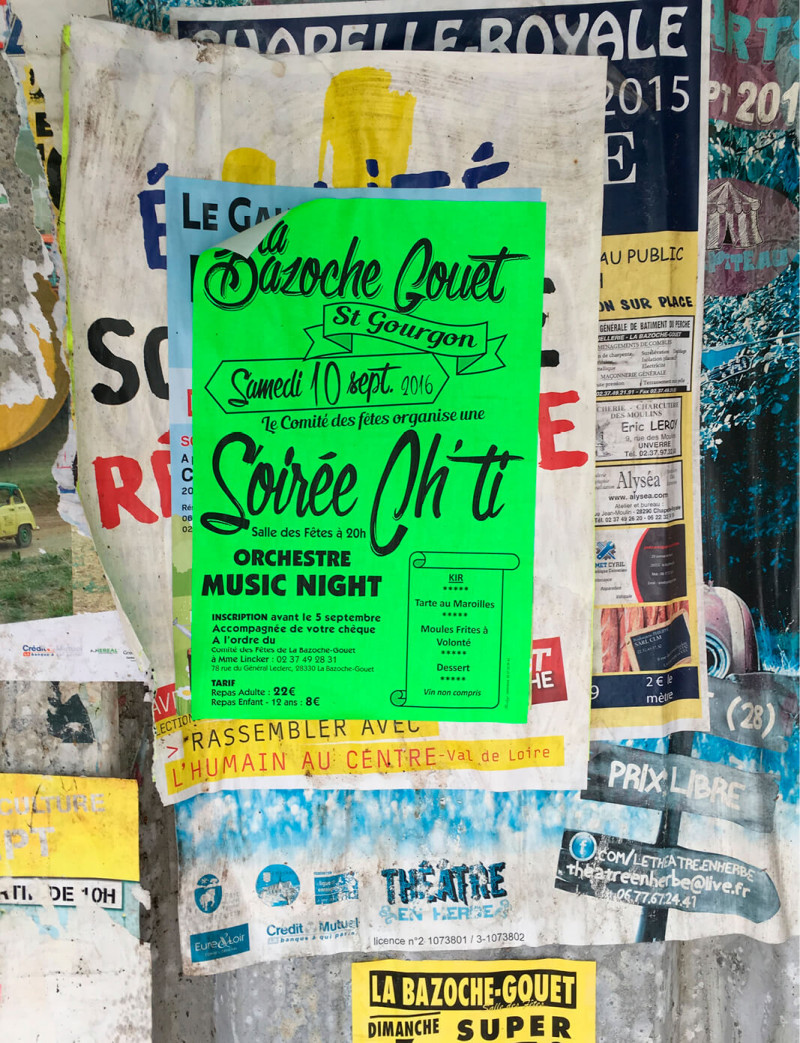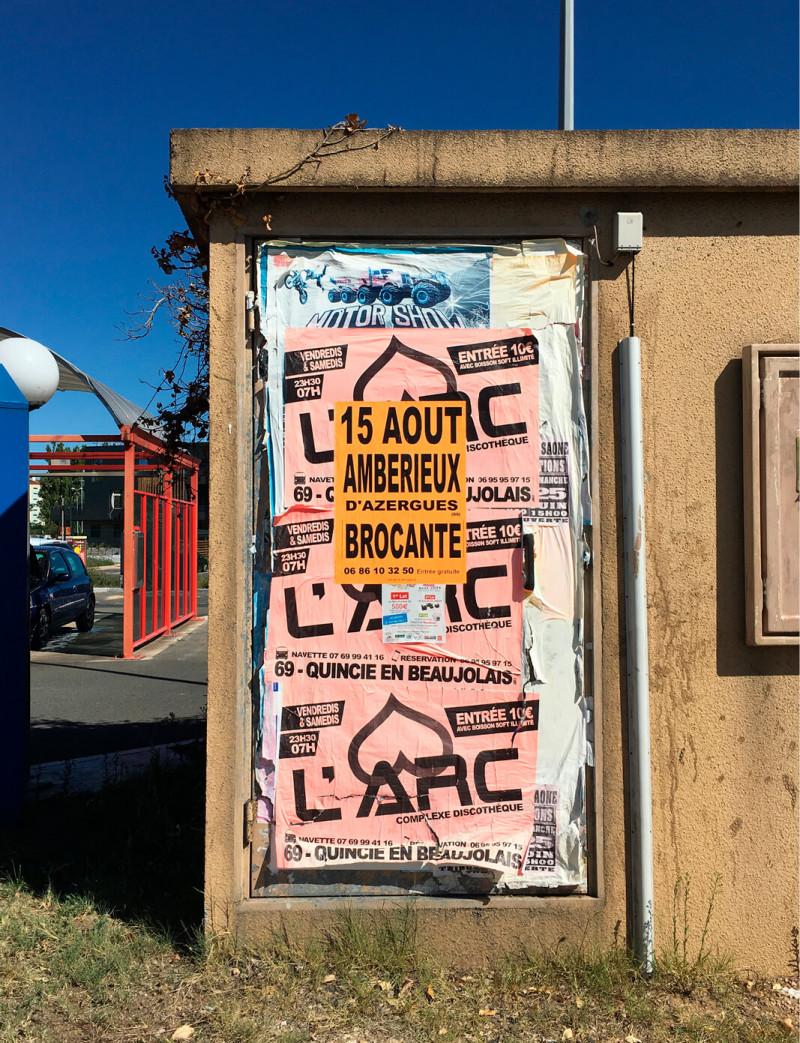 Sardinade, soirée mousse, tarifs du salon de coiffure, meetings politiques ou propagande… Notre univers est ponctué de ces affiches aux couleurs criardes, au fond fluo, placardées sur les murs ou les tableaux électriques, souvent en couches successives, l'une chassant l'autre au hasard du calendrier.
Souvent amusé, parfois bluffé par la créativité de ces "designers du dimanche" qui transgressent avec panache toutes les prétendues règles graphiques ou typographiques, Ludovic Houplain a photographié pendant dix ans ce langage vernaculaire qui nous interpelle au quotidien.
En résulte un ouvrage qui donne à voir une écriture par tous et pour tous.
Et si la forme de ces affiches, abordable, était l'expression d'une sorte de design originel ? Ces posters replacent le design graphique et leur auteur dans leur fonction première : communiquer.
A sardine cook-out, a foam party, a hairdresser's price list, political meetings or propaganda... Our world is peppered with placards in garish colours, on fluorescent paper, plastered on walls and electrical panels, often in successive layers, each eclipsing the last as time marches on.
Often amused and sometimes impressed by the creativity of these "weekend designers" who spiritedly transgress all the so-called graphic and typographic rules, Ludovic Houplain spent ten years photographing this vernacular language that cry out to us on an everyday basis.
The result is a book that reveals a mode of articulation for the people, by the people.
What if the easily accessible placard turned out to be a form of expression for original design? Such placards bring visual designs and their creators back down to their essential purpose: communication.